Some Iorek love (with Lyra)!
Hi, everyone! I'm new to the comm and the fandom. I just saw the movie the other day, and immediately fell in love with Iorek, and his dynamic with Lyra. They're so adorable (even though that word seems kind of odd in combination with Iorek)!
So I come bearing a piece of artwork I did, which is probably an insult to poor Iorek's pride but which I thought would be very cute. Lyra seems to think it is. XD Hope you all enjoy!
Artist:
Blackanise (
miiko_ashida
)
Title:
Bear About Town, or, An Insult to Canon Everywhere
Characters:
Iorek and Lyra
Rating:
G
Constructive comments welcome?:
Absolutely! (It's my first time drawing a bear. Oops.)
Comments:
I know, he'd never in a million years go along with it. But the idea was just too cute to resist, and perhaps Lyra can be very, er, persuasive? (Pure, unadulterated FLUFF.)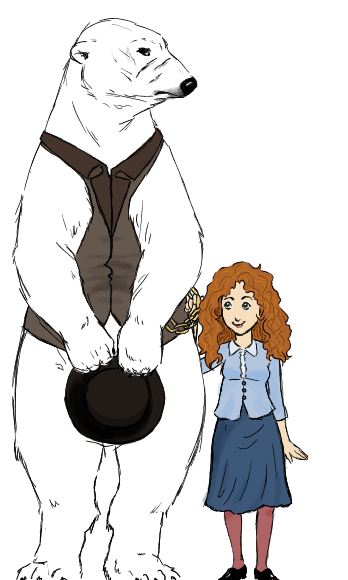 Comments {4}